Statistical Analysis Using PLS
Using PLS SurveyWire helps you to improve loyalty and satisfaction among your employees and customers.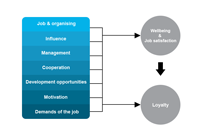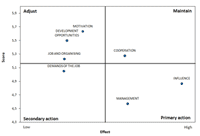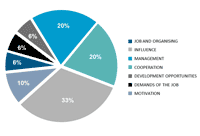 When working with the results from your survey it's essential that you put your effort where it has the greatest effect. SurveyWire uses a statistical method called Partial Least Squares (PLS) that combines features from multiple linear regression and principal component analysis. PLS can predict the effect on dependent variables such as loyalty and satisfaction from independent variables that are defined in a Customer Satisfaction Survey (CSS) or an Employee Satisfaction Survey (ESS).

PLS is a strong tool to prioritize your effort in order to get the strongest effect on employee or customer loyalty. Contact us for more information about PLS and how we can help your company.
Hot Links